Friday, February 1, 2013
Update
Welcome to the Nass River Steelhead Co.

December 12, 2013

We have added a new domain address to our company. For the most up to date information please check out the new site.

www.nassriversteelhead.net
12:53 pm pst
2013.02.01

Welcome to Nass River Steelhead
Neslted in the Skeena mountains of Northwestern British Columbia sits one of the unspoiled gems of the Sacred Headwaters, the Nass River. Join Nass River Steelhead Company for a truly unique fly fishing experience, chasing the best fighting sportfish in the world, the elusive Wild Steelhead. Our season runs from late March to Dec 31 each year. We fish for all species of pacific salmon when not targeting Steelhead. Whether you are a seasoned veteran or just beginning Nass River Steelhead will show you the wild corners of Northern British Columbia. We know these rivers and are very passionate about the fish that swim within.
Our Mission:
Catering to a maximum of 4 anglers per week. We keep angler usage low which allows the fishing experience to stay incredibly high. Nass River Steelhead is in the business of offering customized Steelhead packages to the most remote, wild Steelhead rivers Northern BC has to offer.
The Package:
Included:
6 Full Days Guided Fly Fishing
All Accommodations
Ground Transfers
All meals
BC Freshwater Fishing Licence and Appropriate Species Stamp
6 days Fishing Upper Nass River with 6 Nights Accommodation at Alder Camp on the Nass River.
Overnight stay in Terrace, if weather dictates and limits access to camp on arrival day.
Use of Spey/Single Hand Rods
All flies, tippet etc
Not Included:
International flights
Local flights (YVR- XYT) & Return
Alcohol
Extra Helicopter time
Pre-Post Accommodation in Vancouver.
Gratuities
Fowl weather gear (Gortex Jacket, Waders, Wading Boots)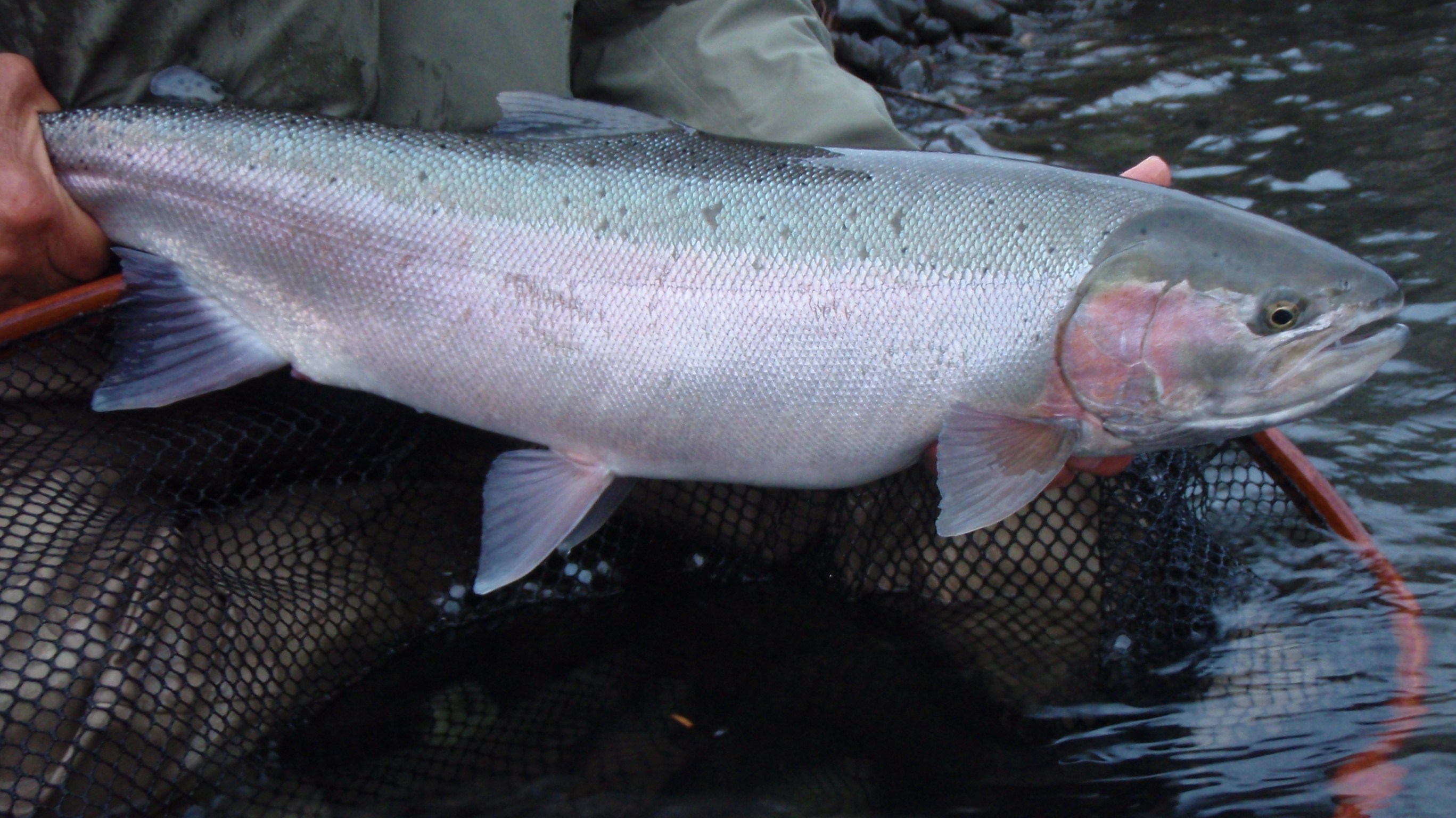 The Experience:
We cater to all levels of experience when it come to angling for Steelhead. We pride ourselves on offering some of the most experienced guides in the business. With well over 14 yrs experience Nass River Steelhead will show you how to catch these mighty fish as well as help you perfect your casting, angling skills when not releasing fish. We have over 30 rivers to fish, but our main focus is on the Nass River and it's very productive tributaries. With miles and miles of flywater you'll see first hand just how special of a place the Nass Drainage is. Packages include a Six night stay at Alder Camp in the Upper Nass Valley. River access is via Helicoper, Raft.
Accommodations:
Alder Camp: While fishing the Upper Nass River guests are invited to stay at Alice and Hannah Belfords Alder Camp at the confluence of the Nass and Damdochax Rivers These accommodations will put you within a stones throw from some of the most productive, Steelhead waters in Northwestern British Columbia.
Please advise of any Food Allergies, Medical Conditions at time of booking.
Additonal Notes:
* All guests will be asked to sign "Waiver" before commencing first day of fishing.
* Deposit for booking reservation due within 14 days of booking date. Deposits are non-refundable, but transferable to future years.
* Final payment is due 90 days prior to trip date.
* Please understand our cancellation policy at time of booking.
* Extended packages are available.
* Inquire about available dates for 2013 season as space is limited.
Cancellation Policy:
* Please provide 4 months notice from trip start date. Deposits are non-refundable, but I will allow them to be transfered to future years. It is very difficult to fill available spaces with short notice. Please contact me direct at the time of cancellation.
Acceptable Forms of Payment:
Wire Transfer
We are a proud member of the following organizations:
Skeena Angling Guides Association
Guide Outfitters Association of British Columbia